Return To Blog
A CELEBRATION OF BOOKS and READING
---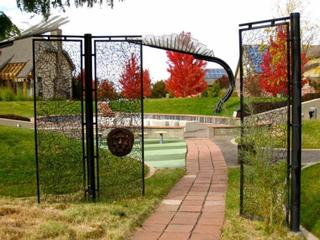 Join us at the Lowry Reading Garden for:
A CELEBRATION OF BOOKS and READING
Sunday, June 22nd, 3:00- 5:00pm, Location: 5th & Trenton

Join the Lowry Foundation in this hidden Lowry treasure at 5th Ave. and Trenton for a family friendly celebration on Sunday, June 22nd from 3 - 5pm. The Reading Garden is dedicated to the late Lewis Borden.  Members of the Borden family, who donated all of the art in the garden, will join us .  
 
Bring a book to donate to the new Hangar 3 Community Lending Library, hear live readings from local children's authors and more.
 
Free lemonade and cookies will be available.
 
Visitors will have the opportunity to purchase commemorative book spines that adorn the reading garden.