Return To Blog
Save the Date - Calendar of Events in LOWRY
---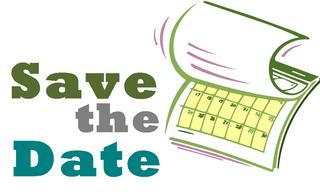 October 10, 2013: 6pm – 8 pm  (TONIGHT!)
Lowry Elementary School – 8001 E. Cedar Ave
Conversation about the proposed building addition and increased enrollment capacity Denver Public School is making a concerted effort to ensure surrounding neighborhood members are invited, as well as parents of students.  All are welcome.  (Child care provided)
 
October 13, 2013: 2pm - LOWRY THEATRE OUTING!
Join us on Sunday afternoon, Oct. 13, for a 2 pm performance of the delightful From Door to Door by James Sherman playing at the Pluss Theatre (Jewish Comm. Center) at 350 S. Dahlia. Lowry residents will get a $20 ticket for this generational play both hilarious and deeply moving. Theatre Or, co-founded by Lowry's own Diane Gilboa, puts on two plays a year going beyond the traditional community fare. Works are intriguing plus delightful. This Sunday's performance will include the playwright, James Sherman, for a talk back. Come support theatre and our local producer. Plenty of free parking!  No reservations needed. Gather about 1:45 and look for Sharon Berthrong and other Lowry theatre goers.

October 17,2013:  5:00pm – 8:00pm
Public Comments on boundaries for Lowry Elementary School building addition and increased enrollment
Location:  900 Grant Street ,  Denver, Co 80203  (please independently confirm this if you plan to go)
Board of Education will vote on the Staff Recommendations, which are:
1.      Provide a permanent, attractive expansion to Lowry Elementary School to accommodate additional students
2.      Expand Lowry's boundary to include the Buckley Annex development and small portions of the Denver Green School boundary north of Alameda. (We expect the total increase to Lowry's enrollment to be less than 100 students, and this increase would happen over time.  The boundary change would not affect any students currently enrolled in the Denver Green School.)
 
October 22nd  7-8:30p 
LOWRY SPEAKER SERIES - at Eisenhower Chapel
Mark your calendars and bring your kids/grandkids and friends. On Tuesday October 22 from 7-8:30 the Lowry Speaker Series, in the Eisenhower Chapel 293 Roslyn Street in Lowry, will have a very special father talking about his daughter. She is the "winningest" woman swimmer in the world, is 18 years old and has an infectious smile and charismatic personality. A pool in Lowry has served as a practice spot for her. Richard (Dick) Franklin will be doing a presentation simply called "Missy". Admission is free and no reservations are necessary.
 
October 24th 5:30-7:30
WINE TASTING - at the Historic Lowry Eisenhower Chapel
Sponsored by Marczyk Foods and Fairfax Wine and Spirits
Benefitting the Lowry Foundation's Community Grants Program
 
October 26th, 2013 4-6P
LOWRY HALLOWEEN FESTIVAL & SCHOOLS EXPO
Lowry Town Center Merchants and Lowry Community Master Association
Location: Lowry Town Center, 200 Quebec St., Denver, CO 80230
Come trick-or-treat in the Lowry Town Center shops! Take a hay ride, enjoy the magic show and balloon sculpting, pumpkin painting and parents don't miss the Schools Expo, featuring public and private schools in and around Lowry. Our most popular annual event and one not to be missed!

October 27th 12-4p - HAUNTINGS AT THE HANGAR
(Wings Over the Rockies Air and Space Museum, Lowry)
This Halloween, Wings will transform into a fun and spooky haunted Hangar filled with all sorts of creatures from outer space.  Free for museum members
 
October 31st  - 5pm +
NW NEIGHBORHOOD'S – ANNUAL HALLOWEEN PARADE
Please join us for the sixth annual Northwest Neighborhood Halloween parade at 5pm on Halloween night.  Meet at the picnic tables and line up behind the lady with the balloons.  Come meet up with neighbors, show off your costumes and parade around the park! Official neighborhood trick or treating will begin following the parade! Kareen McIntosh, neighborhood dentist (aka "the tooth fairy"), is once again sponsoring this year's parade and will be passing out her famous glow stick necklaces to the kids.  Questions? Contact Chelsea May at clmay26.2@gmail.com.  We hope to see you all there!
 
November 3, 2013 – 1pm – 4pm
Lowry NW Neighborhood's ANNUAL TURKEY BOWL
Crescent Park (8th and Roslyn)
Help feed the homeless!  Come bring a frozen turkey or donation for the Denver Rescue Mission and play flag football in the park, or just visit with neighbors and drink Starbucks coffee while others play…. More details to follow.  Spread the word.
 
December 8th, 2013 3-6P - LOWRY WINTER FESTIVAL
Lowry Town Center Merchants and Lowry Community Master Association
Location: Lowry Town Center, 200 Quebec St., Denver, CO 80230
Celebrate the season at the Lowry Town Center! Visits and photos with Santa, children's crafts and activities, hot cocoa and refreshments, horse and carriage rides, holiday mini-train rides, live holiday music and caroling, holiday shopping and more.